Comedy Improv Workshops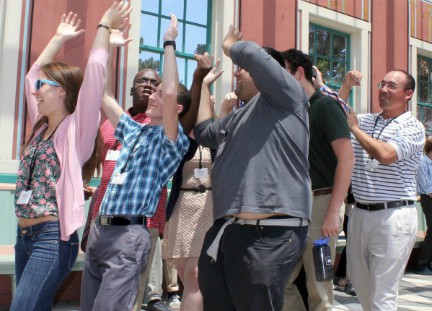 Saturday July 13 - Comedy Improv Workshop
10:00 am - 12:00 pm, Grand Hall
"Tickling the Grey Matter" with Gerry Orton, Tahoe iMPRoV Players Director. Using Improv theater games, we rediscover our sense of play. Our natural creative talent bubbles to the surface accompanied by lots of LOL in a safe and supportive setting.

NOT NECESSARY: Improv experience or need to be funny. (We're human...funny happens.)

NECESSARY: Closed toe shoes. and a can-do spirit. Let the Tickling begin. Reserve space today.