Radio Free Honduras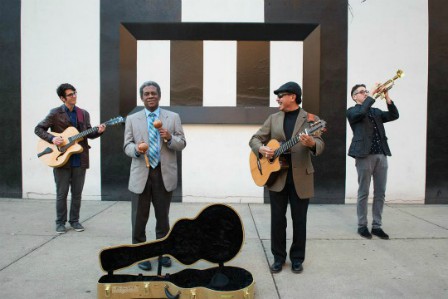 Wednesday, September 12 – Radio Free Honduras
7:30 pm, Boathouse Theatre

A diverse collective of Chicago musicians continuing a rich tradition of Honduran music while transcending musical genres showcasing the unique artistry of Charlie Baran. A native Honduran, Charlie has lived in Chicago for many years since immigrating to America with his family. The mission of the group is to help share his creative genius and artistic spirit with the world. The live shows include mostly songs in Spanish, both originals and classic hits, played in a wide variety of Latin styles.

PLEASE NOTE: Prices at the door at $2 higher for General admission and $5 higher for preferred seating (where applicable. Member discounts are $2 for General Admission and $5 for Preferred Seating (where applicable).