Boathouse Lighting and Technical Upgrades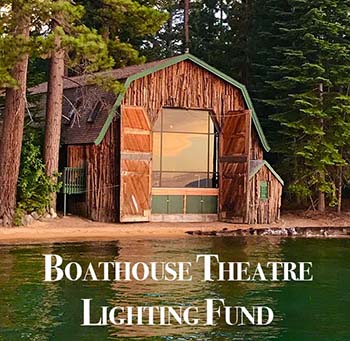 The Boathouse Theatre was renovated in 1996 from one of the original turn of the century boathouses. Sitting right on the lake shore, it provides the setting for a variety of theatrical performances, concerts and special programs. Seating 165, the Boathouse Theatre is a beautiful, intimate space to enjoy a show.
The Boathouse is in need of lighting and technical upgrades. These upgrades are needed for both safety reasons and to enhance the performance enjoyment for our patrons. Your donation goes directly to these upgrades and enhancements. Our goal is to raise $50,000 and work on these upgrades over the next 5 years.
"The Valhalla Boathouse theatre was built with a lot of blood sweat and tears over 25 years ago. Since that time it has become one of the most significant south shore venues for Theatre, Music and other performances. However it is a hundred year old building still operating with some of the used equipment installed 25 years ago. Every year it has to step up to create production values that are beyond its abilities. We make magic there every year, but the magic could really use some help."
-Dave Hamilton, Director, and former President Valhalla Tahoe. Please donate today!