Valhalla Tahoe
Valhalla Tahoe has played an important role in Tahoe's historic preservation for over 40 years, by restoring and maintaining the Heller Estate at the Tallac Historic Site.
Beyond preservation of the various buildings on the Site, Valhalla Tahoe builds and grows community through its mission and services, along with its annual Art, Music and Theatre Festival. It cannot do so without the publics help.
The stronger Valhalla gets, the greater the need for ongoing community support to ensure the future of the organization and to increase capacity for the mission. We need to continue to upgrade the buildings and the systems we use to provide an amazing experience for our audiences.
Please join us in supporting historic restoration and preservation and arts programming at Valhalla Tahoe by becoming a donor today.
Donate to Valhalla Tahoe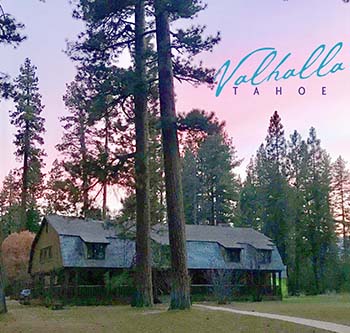 Valhalla Tahoe and the U. S. Forest Service have enhanced and restored a significant heritage area in the Tahoe region. It has also enabled the public to learn about, as well as enjoy, many rich diverse cultural experiences. Valhalla Tahoe annually sponsors the Valhalla Art, Music and Theatre Festival which features events that reflect the art and music of many cultures and historic time frames while enriching the lives of those who attend.
Donate