WordWave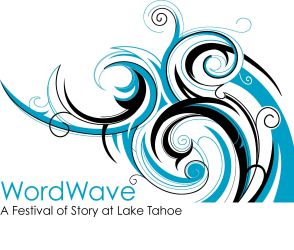 A festival for readers, writers, and lovers of story in South Lake Tahoe. Featuring readings, workshops, panels, music, and plays. Every culture uses story to entertain, educate, preserve history and tradition, and connect. WordWave will celebrate words and story in all its forms.

Friday, October 21, 6:00 - 10:00 pm, Grand Hall

The Tall Timber Ball - Steampunk in the Woods

Pull on your funkiest flannel, dust off your bowler hat, lace up your high-heeled boots and join us for the second annual Tall Timber Ball! Style it steampunk or go gorgeous grunge and join us under the timber beams of the Grand Hall while a DJ spins from the massive stone fireplace. Cool prizes will go to the most interesting looks of the night!

Buy tickets for the reception and dance party or just the dance!

6-7 pm - Champagne reception with Galadrielle Allman, author of the rock and roll memoir Please Be With Me, A Song for My Father Duane Allman, chosen by Amazon as the best book of the year when it was released.

7-10 pm - Join DJ Damien for a dance party in the woods! Heavy appetizers and beer and wine will be served. We'll also have a steampunk photo booth and quite unusual silent auction items. Our costume contest will top off the revelry. Don't miss it!

Saturday, October 22, 7:30 pm, Boathouse Theatre

One-Act Play Competition Winners Performance

Join us for a staged reading of the winning WordWave one-act plays at Valhalla's historic Boathouse Theatre. Over one hundred entries arrived from all over the country, and the Tahoe-based jury chose the three best for this evening's performance.