California Voices Featuring Rita Hosking and Susie Glaze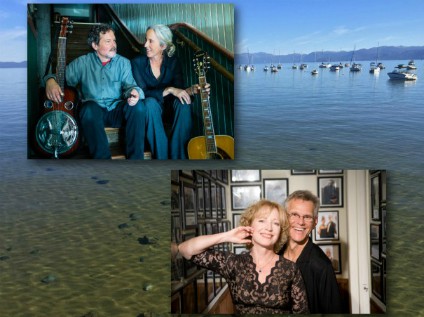 Wednesday, August 29 – California Voices Featuring Rita Hosking and Susie Glaze
7: 30 pm, Boathouse Theatre
Two of the finest and most uncommon female voices perform from a unique California sense of place.
Rita Hosking: Northern California's Rita Hosking sings of culture clash, dishes, forest fires, and hope. With her stories in song and soul-stirring voice, Rita partners with multi-instrumentalist Sean Feder on sparkling dobro and banjo to deliver what Acoustic Magazine calls "timeless, unhurried elegance."
Susie Glaze: Award-winning, former Broadway vocalist Susie Glaze and mandolinist Steve Rankin are The Susie Glaze New Folk Ensemble Duo, perform a lush new folk Americana fusion with gorgeous eclectic blends of mountain folk and exciting new grassy and Celtic-inspired originals, all with the remarkable voice of Susie Glaze.

PLEASE NOTE: Prices at the door at $2 higher for General admission and $5 higher for preferred seating (where applicable. Member discounts are $2 for General Admission and $5 for Preferred Seating (where applicable).